Apr 21 2021 31078 1
Reasons Why FSBO's (For Sale by Owner) Fail in Real Estate
A For-Sale-By-Owner chooses to sell their property without a real estate agent. The main reason being, they want to save money. However, this can often backfire leaving money on the table. There are many reasons why FSBO's don't make as much money as they could. If you are planning on selling your property or purchasing a property soon, it's important to understand the benefits of having representation.

Reason #1 : Lack of negotiation knowledge and techniques
A real estate agent's experience, continuing education, and licensing process bring much more to the table than you may think. Colorado's contract is 17 pages of fine print, filled with clauses, timelines, contingencies, mortgages, and inspections. Missing something important could cost you thousands of dollars. Purchasing a property is much more than an offer price and closing.
Reason #2 : The home lacks marketing exposure
A top-producing realtor will get the home tons more of exposure than a FSBO. While realtors have access to endless outlets, FSBO's can only market on common websites such as Zillow. Realtors have access to cutting-edge technology and offer comprehensive marketing plans to get the home sold for top dollar. To put it simply, realtors have the tools to provide exposure that FSBOs do not.
Reason #3 : Lack of know-how to get the deal to the closing table
Once an offer is accepted, there are many things that still need to be completed prior to closing. There are specific timelines that need to be met as well as specific tasks that need to be completed by many different parties. Without representation, the buyer and the seller often don't understand who needs to be doing what and when certain tasks need to happen… and without that, the deal falls apart.
Reason #4 : They don't know how to handle home inspection findings
Most buyers want a home inspection and the likelihood of the inspector finding something wrong with the home is extremely high. Big or little, the problems could add up to thousands of dollars.
Reason #5 : They incorrectly price their home & don't know how to prepare the home before listing
It's extremely common for FSBO's to price their home way too high or way too low. Learning how to properly price real estate takes lots of practice and experience. The wrong price can drastically affect who sees it, the leverage they have, how to make an offer and so much more. Not knowing how to adequately prepare your home for sale, can skew the results significantly. Realtors are the experts at knowing what sells and what doesn't. You have one chance to make a first impression.
Reason #6: Screening & coordinating with QUALIFIED Buyers
FSBO's can have a hard time screening and targeting qualified buyers. They can get overwhelmed by the quantity of showing requests and have a tough time efficiently handling property inquiries. Unwillingness to pay a buyer's agent commission limits the buyer pool. Most buyers prefer to have representation during what can be the largest transaction of their life.
These are just some reasons why having representation is a huge benefit for all parties involved.
Elle Soles Ennis
Real Estate of Winter Park
Broker Associate
Team: Madison Tonn & Jean Wolter
(970)531-3637
Elle@rewinterpark.com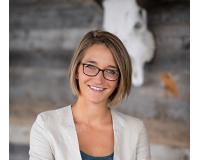 Author:
Elle Ennis
Phone:
970-531-3637
Dated:
April 21st 2021
Views:
210
About Elle: Elle is proud to be one of the few true Grand County natives you'll meet. Daughter of the Assistan...